Choose a Storage Container
We offer storage containers for rent in the Northern, Central & Eastern Maine Areas
Do you need a container to store your belongings while you move, build, remodel or renovate? Land & Sea Storage offers a variety of storage containers for rent in most of Maine from Augusta North.
Some of our newest options are one-trip containers with:
Thick, industrial-grade steel walls
Durable wood floors
Cargo-worthy interiors
20′ Units
40′ Units
Units with doors on both ends (based on availability)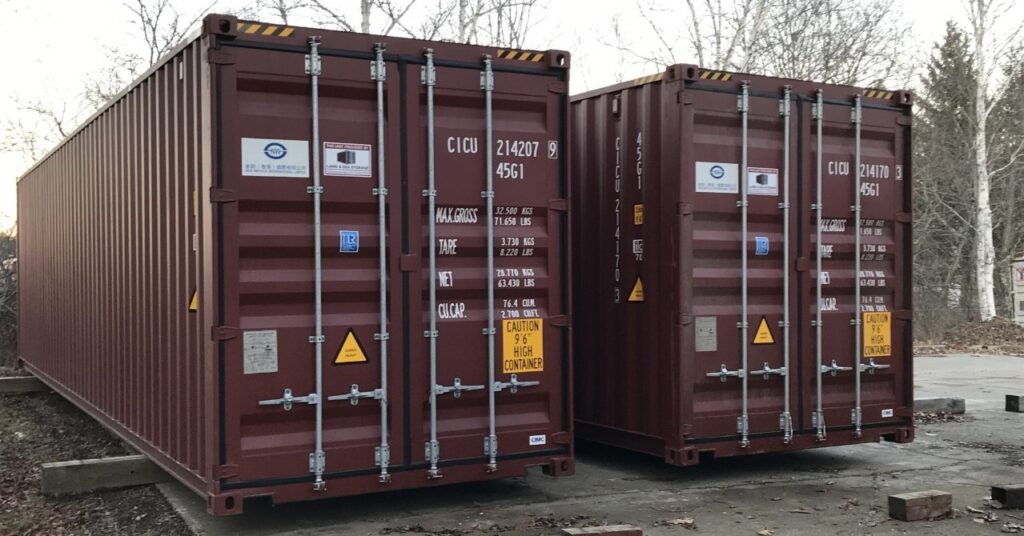 One of these storage containers for rent will protect your things from the elements, pests and would-be intruders. To rent a storage container that provides excellent security, contact us today.
Ask us for details about pricing
Our team can help you rent a storage container for a fair price. Pricing is based on monthly service, with partial months prorated and payment due on the first of each month. We require a credit card on file and we charge for delivery and return up front, so you don't have to deal with it later.
Call (207) 862-5010 now for a quote on delivery and return.